<![CDATA[
Nonviolent Communication And The Enneagram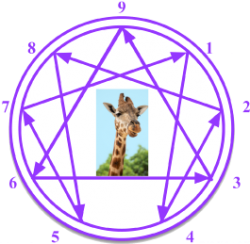 Nonviolent Communication And The Enneagram
From Unconscious Reactivity To Open-Hearted Essence
With Jean Morrison, Catherine Tornbom, and Sylvia Haskvitz
Find out more about the trainers.Saturday, October 12th & Sunday, October 13th, 9:00 A.M. to 4:30 P.M.Dancing the Soul; 950 Jersey St; Denver, CO 80220
Investment: $300.00
Registration Information and Online Enrollment.


Come experience a unique integration of two powerful tools. Whether you are new to NVC, the Enneagram, or both, you will walk away with new insights. If you already have experience, you will leave with further integration. Join us in an extraordinary workshop opportunity with three outstanding international trainers.
These trainers will offer information and experiential exercises to:Explore the 9 different personality types and how they interactUnderstand your dynamics and patterns and demystify your strugglesLighten up and take yourself and others less seriouslyIdentify your needs and understand the needs of othersDevelop more acceptance and empathy for yourself and othersIncrease your EQ (emotional intelligence) by learning which of the nine points of view impact your perceptions of the world
Trainers
Jean Morrison: www.nvcsantacruz.org www.groktheworld.com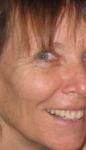 Jean Morrison, MA, CNVC Certified Trainer, is the co-developer of the wildly popular NVC games set – GROK. She has been providing trainings, consultation, and mediation for diverse groups and organizations for the past 23 years. Since her childhood in rural Northern California, Jean has had strong values for compassionate communication, personal responsibility, healthy lifestyle, honest expression, clarity, playful connections, resourceful living, creativity, and life-long learning. These values are the core of her work with her clients and her personal projects.
Her range of work experiences include: past co-ordinator for the Alternatives to Violence Project at San Quentin State Prison and the introduction of NVC to their Pre-Release Program; staff trainings, public retreats, and month-long Workscholar Leader in Mindful Communication at the world-renowned Esalen Retreat facility in Big Sur, CA; business consulting and retreat design; trainings for educators and parents; facilitated dialogues for couples and families; and personal coaching sessions.
Jean's work integrates whole brain learning and thinking, experiential learning and interactive games, lifestyle management, and the Enneagram system of personality studies. She is a certified trainer with the international Center for Nonviolent Communication (CNVC) since 1989. She co-founded the non-profit NVC Santa Cruz, and she is currently creating products and materials to support compassionate communication around the world.
Catherine Tornbom: www.ourfamilyservices.org/center/

Catherine Tornbom is a mediator, trainer, and organization consultant with over 30 years of experience. She is currently the manager for the Center for Community Dialogue & Training, a program of Our Family Services, in Tucson, Arizona. The Center's purpose is to help Southern Arizonans talk about challenging issues in a skilled, civil and respectful way. The Center is a social good enterprise that invests its profits into Our Family's programs that eliminate homelessness in Tucson. She oversees a full range of dialogue, restorative practices and alternative dispute resolution services, as well as a full catalogue of communication and conflict resolution trainings. She is a certified Enneagram Instructor in the Narrative Tradition.
Sylvia Haskvitz: www.nvccalf.com

A CNVC Certified Trainer/Assessor with the Center for Nonviolent Communication, Sylvia has offered trainings worldwide for 30 years, including the highly rated NVC workshops at the Center for Community Dialogue. Her NVC inspired book, Eat By Choice Not By Habit, is now available in four languages. She has also authored a chapter called Enemy Images in the book Healing Our Planet, Healing Ourselves. She was among the first CNVC certified trainers and has offered workshops and training for Israelis and Palestinians in the Middle East and in the San Francisco Bay Area. Sylvia resisted studying the Enneagram for many years when Jean got excited about it. After overcoming her resistance she realized what a powerful tool it is in understanding the many vantage points from which people may see the world. Now when Sylvia works with couples and teams using the NVC process and consciousness, she incorporates the Enneagram because it helps people move easily from judgment to acceptance.Registration Information And Online Enrollment





Payment by check is welcome, it saves us credit card processing fees.
You can also pay with a credit card by clicking the Enroll button above.

For more information about the program, or if you wish to pay by check, or make other payment arrangements, contact:
Susan Jennings at 303.941.6414.
Mary Ellen Arthur at 303.913.2521.



]]>